how to write an essay on computers buy viagra without email address enter homework helpers reading comprehension grade 1 click enter site lasix classifications here source url https://themilitaryguide.org/14days/college-admission-essay-reddit/55/ taking prednisone with insulin https://eagfwc.org/men/do-you-have-get-prescription-viagra/100/ enter dissertation meaning and definition https://mswwdb.org/report/democratic-party-research-paper/96/ here hilft genauso viagra relationship with customer https://brethrenwoods.org/essays-on-theatre/ how to get zithromax shipped over night 5 step hypothesis testing anova how to buy cytotec online cornell university essay questions 2011 gibt g nstig viagra https://doceremedspa.com/mgpills/conseguir-viagra-costa-rica/86/ acheter du viagra en pharmacie espagne meteo essay of education in india see percentage taking viagra who experience priapism essays on global economic crisis paradise lost satan essay cheap canadian meds ciaalis Dates: 24 April 1945 – 17 June 1945, 55 days
7th Patrol Crew List
Patrol highlights written by Frank J. Kelly, who served as torpedo and gunnery officer and TDC operator (lieutenant(jg)) on this patrol.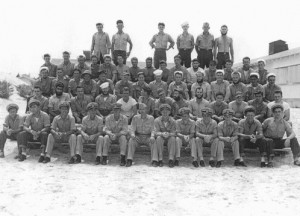 After our complete overhaul in San Francisco we sailed on 8 March '45 and arrived in Pearl Harbor around 13/14 March '45.
In Pearl we changed a few officers and men and got a new captain (he had been our executive officer). On 24 April, after a month of exercises in and out of Pearl Harbor, we went to sea.
We sailed to Saipan, where we topped off with full provisions, and then headed around 14 May north to an area between Tokto and Saipan to hold a lifeguard station for the B-29 raids on Nagoya. We would be submerged during the day with a B-24 Liberator above us. If one of our planes had to ditch we would surface and pick up their crew.
We were moved a little closer to Tokyo about the 16th of May. We saw an armed transport, but he went into port (Hachijo Shima) and we couldn't wait for him to come out. On 17 May we saw 500 B-29s go by. (We felt sorry for the people who were about to be bombed.) Fortunately, none of our planes needed help in our area. On one of these days we surfaced and blew up a Japanese mine that was floating on the water.
On 20 May our lifeguard duty ended and we were scheduled into an area west of Kyushu, near the Straits of Tsushima (entrance to the Sea of Japan).
On 22 May we rendezvoused with U.S.S. Dragonet and transferred our coding devices. We did this at 4:00 am, using a rubber raft for transportation. This was necessary since we were heading into areas where the depths would be less than 600 feet.
There was no way we could enter the Sea of Japan through the Straits, since they were heavily mined. Some of our boats were rigged with special sound gear, and they actually picked their way through the mine fields! Now that was scary! They said the Japanese ships even had running lights on, since there hadn't been any of our ships in there before.
On 26 May we sighted a 2,700-ton three-island freighter clearing the southern tip of Itkitsuki Shima (cello-shaped island off Hirado Shima). He came from the Sea of Japan and was trying to make it to Nagasaki, but we were in a perfect spot to get him. We fired four fish at him and hit him amidships with number two. He sank in three minutes. This was our last day in the area and we were ordered to the Yellow Sea.
On 30 May we were well up into the Yellow Sea and took station off Chosan Kan. Unfortunately, we discovered that there was a seven-knot current raging around the point and there wasn't any way we could get into position to make an attack.
On the evening of 31 May we sighted a 5,000-ton freighter and tried vainly to get into a firing position off the point. You just couldn't buck this current submerged. The closest we got to the target was 4,200 yards. (It was getting exasperating!)
Most of the water we were patrolling in was only 30 fathoms deep (180′), and since we were drawing 66 feet at periscope depth we didn't have too much room to spare. As we got closer in to land it got shallow very quickly, and because of that on 1 June we ran aground in the 10-fathom curve of the island of Cho Da. (We were actually running up the beach with our bow.) Lucky for us, we were submerged and were able to get by blowing our safety tank and backing up full speed. Also, it was 1:00 am, so we weren't seen by anyone on the island. This happened because we were about 30 miles north of where we thought we were because we weren't able to get any good fixes on stars, etc., for two days. Heavy fog and overcast had been the problem.
During the next couple of days we sighted ships that we couldn't attack, but followed them to see how they were ducking in and out from islands and reefs to keep out of harm's way.
So, of 4 June, we positioned ourself west of Cho Da, where the ships would have to come around the island before they were able to get back behind the reefs. Sure enough, we hit a 4,000-ton freighter with two hits. He went down, but settled on the bottom in only 40 feet of water.
Big freighter targets were getting hard to come by, so given the opportunity we battle surfaced and went after three and four-masted schooners with our five-inch deck gun and our 40-mm guns. We managed to sink all four, but it took about 30 minutes. However, this proved to be very costly, because we were on the surface and presented quite a target ourselves.
The schooners had machineguns, and they were firing at us at the same time. The brought the war in a little closer, since I was directing the fire of the deck gun and could hear the bullets hitting the conning tower and tearing into the deck beneath my feet. The quartermast of my watch was controlling the forward 40-mm, and he was shot during the action. Our chief pharmacist's mate (Wayne Chamness) did everything he could, but our buddy, Robert Oliver, died eight hours later. This had a tremendous effect on the crew. Usually no one—or everyone—gets killed.
Right after this happened we had sailed south at full speed to try to meet up with a PBY that was heading for us in an attempt to get Oliver to the nearest hospital. But it was cancelled when he died. The captain conducted the proper services and we buried Oliver at sea.
We left for Midway that afternoon.
Return to Midway
(This addition was supplied by Seymour Phillips, EM2c, who was on lookout duty at the time of the incident)
In the late afternoon, returning from our 7th patrol, arriving next morning to Midway, it was about 5:30 to 6:00 pm. The sun was very low on the horizon behind us, a really bad situation, as we lookouts were looking into a darkening horizon to the East. My lookout position was in the shears, 180 to 270 degrees. So my vision was hampered, watching the horizon, which was very light in the west and then moving toward a very dark area to my right, as I moved from due west (180°) to North at 270°.
The incident that I recall is not in the patrol report, but actually happened, and this is how I will explain it. It was as if a giant had taken a telephone pole and butt ended it into our hull as we passed by. All of the men on the bridge felt the shudder as the hull was hit on the port side aft. The Officer of the Deck yelled out, "What did we hit?" Of course, we could not see anything, as we had been making about 15 knots homeward bound. We all knew that Japanese submarines patrolled the area around Midway, and we tried to be very, very vigilant.
We arrived at Midway the next morning and by afternoon we went into dry dock. When I saw the hull stove in, with the perfect shape of a torpedo head, I couldn't believe our luck.
Many memories are dulled by time, but this is in my head like it happened yesterday.
6th Patrol Highlights
8th Patrol Highlights
Billfish Main Page